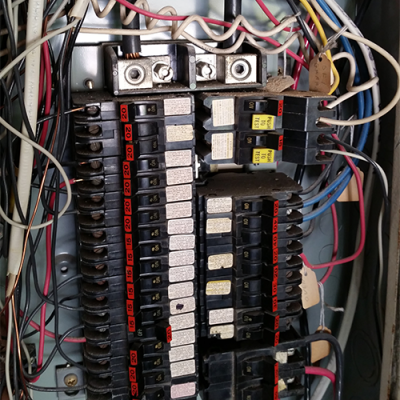 Whether commercial or residential there are three main reasons to consider upgrading the electrical panel in your condo building, home or business:
Safety- Risk of fires (over 2000 fires/year in the US attributed to FPE)
Increased power demand
Difficult to buy and sell a property due to high insurance premiums.
If your property is serviced by FPE gear, Zinsco, or fuses contact us today to have your panel or electrical gear evaluated by our licensed electricians.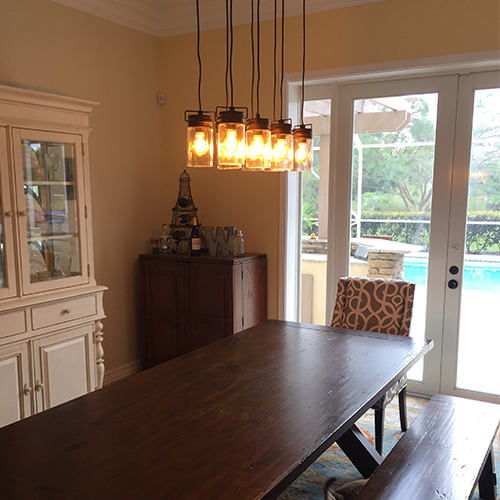 DRG Electric Inc specializes in commercial and residential lighting. From high bays to offices to task lighting in your kitchen, our professionals will help you every step of the way. They will discuss such topics as energy consumption, illumination of the space, fixture solutions and convenience location for controllers and switches. Some of the lighting solutions available today are:
Incandescent
Halogen
Fluorescent
Compact Fluorescent
LED's
Metal Halide
High Pressure Sodium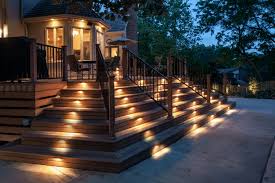 In addition to providing you with the best quality indoor installations, DRG Electric provides fully customized outdoor solutions. Together we can finalizeyour electrical visionand spring your outdoor grounds yo life..that will take your outdoor grounds and spring it to life. There are a variety of reasons to get landscape lighting for your home or business, from security to ambience or simply to bring attention to some overlooked features of your home or business. A well lit outdoor space will offer you a sense of security. If you have a garden, the landscape lighting could add a surreal effect to the surroundings. Trees provide the perfect backdrop when light is reflected off the leaves; perfect for a pool side gatherings. With DRG Electric Inc your walkways and gardens will never be the same. Contact us today to discuss your options.
DRG Electric Inc. is your friend and we are here to help you. Sometimes the previous owners received citations from code enforcement and the title company missed it. If you are buying or thinking about selling, you can count on us to:

Investigate status of opened permits
Provide the jurisdiction with Drawings and Calculations
Permit Submittal and Approval
100% Financing with Approval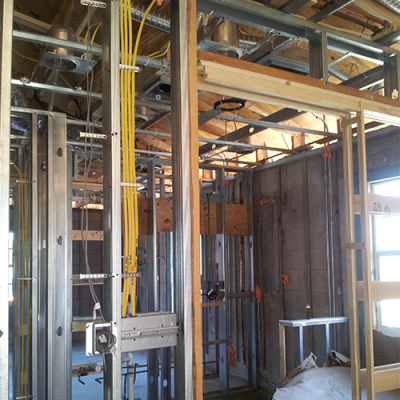 During the new construction process, DRG Electric Inc. is one of the first contractors on site, and usually the last to leave. We are often very involved in the design of the electrical plan, depending on how early we are summoned to the project . We work together with the project manager or owner to gather all the forms required by the governing jurisdiction to file for the electrical permit.
We are at your construction site during ground work and we are responsible to install a temporary pole and work together with the utility company to give it power. If any work is needed before the foundation is poured, like setting floor outlets for low voltage and power, we are there to meet your underground requirements and set up an underground inspection. We are present during the concrete pour, to make sure all of our raceways are exactly where you need them, we work closely with the owner or project manager to make sure we schedule our return after the framing is erected and during this period we obtain from the owner all appliance spec sheets. When the rough wiring process commences, we usually meet with the owner or representative several times to ensure we understand the scope of the any last minute changes.
Immediately following the installation of all wiring, fixture boxes and panel boxes, our team makes an appointment with the inspector of the jurisdiction to schedule. a rough inspection and one of our trained technicians meets the inspector on site. While we wait for interior work to be completed, we communicate with the owner and coordinate for delivery of appliances and decorative fixtures. We then install all receptacles, switches, owner provided fixtures and appliances and schedule a final inspection. Power is then restored and after extensive testing and your final approval, the electrical portion of the job will be completed.