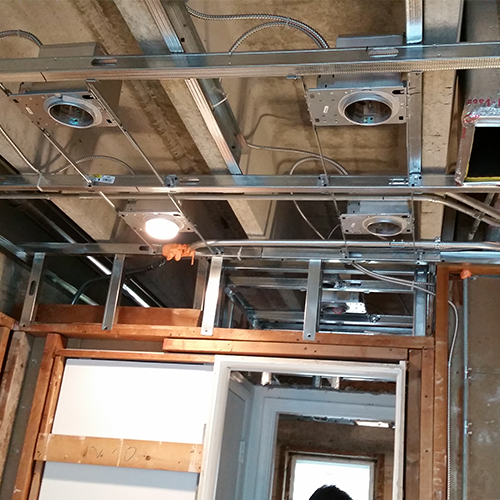 Many of the homes in South Florida were built in the 1920's. In particular, Spanish style homes, although warm and beautiful, were wired using the knob and tube method. (Two wire system with no ground. This outdated wire was the protocol between the years of 1880's and 1930's and some electricians even continued using this method well into the 40's and 50's.
In our experience this wiring becomes dangerous when:
"Electricians" take it upon themselves to splice additional branches or fixtures to an existing knob and tube circuit.
There is a lack of Ground. The fact that it is a two wire system (hot and neutral with no ground) creates a higher risk of fires.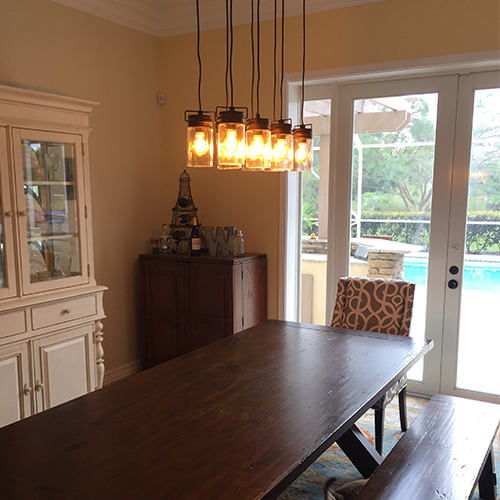 DRG Electric Inc specializes in commercial and residential lighting. From high bays to offices to task lighting in your kitchen, our professionals will help you every step of the way. They will discuss such topics as energy consumption, illumination of the space, fixture solutions and convenience location for controllers and switches. Some of the lighting solutions available today are:
Incandescent
Halogen
Fluorescent
Compact Fluorescent
LED's
Metal Halide
High Pressure Sodium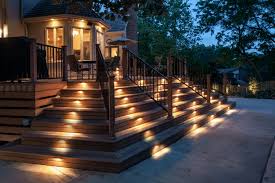 In addition to providing you with the best quality indoor installations, DRG Electric provides fully customized outdoor solutions. Together we can finalizeyour electrical visionand spring your outdoor grounds yo life..that will take your outdoor grounds and spring it to life. There are a variety of reasons to get landscape lighting for your home or business, from security to ambience or simply to bring attention to some overlooked features of your home or business. A well lit outdoor space will offer you a sense of security. If you have a garden, the landscape lighting could add a surreal effect to the surroundings. Trees provide the perfect backdrop when light is reflected off the leaves; perfect for a pool side gatherings. With DRG Electric Inc your walkways and gardens will never be the same. Contact us today to discuss your options.
Overhead to Underground Conversions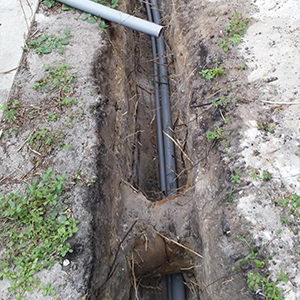 Removing overhead lines across your yard is one of those improvements that is subtle yet very rewarding when enjoying your outdoor space. During this process DRG Electric Inc. provides the City with drawings and permit forms. We also coordinate a visit to your property with the Utility company engineer. We arrange for the local "Call before you dig" company in the area to visit the project and mark the grounds where existing utilities are buried. We then schedule digging a trench or missile bore the yard from your meter to the utility pole. We usually install the conduit for the service wires and send a secondary raceway for data or phone cables. Contact us today for an evaluation of your property.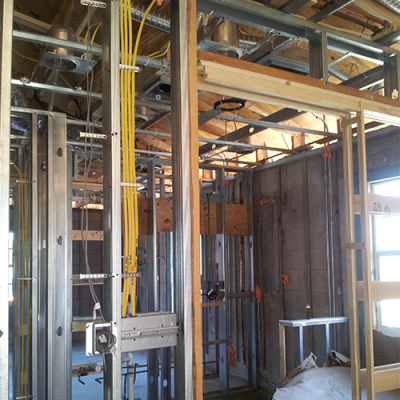 At DRG Electric we strive to be your one stop solution for all your power needs. In addition to installing all electrical wiring and panels at your home or business, we will also address your low voltage needs.Our electrical technicians will take your ideas and turn it into reality. Regardless of the complexity of the installation our experts are ready take on your project.
Some of the services that we offer are:
Audio/Video
Data Services
Security
Lighting